GIVING BACK
Giving back is part of who we are — as a company, people, and community — and with each collection we release, we select a new cause to give back to. Our goal is to make a positive impact in the lives of those who need it most, creating positive change in whatever way we can. This aspect of our mission will always remain true. We are overwhelmingly grateful for our community who continue to make our mission possible.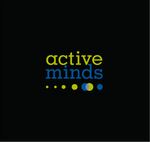 Active Minds
Active Minds is the nation's premier nonprofit organization supporting mental health awareness and education for young adults. Through education, research, advocacy, and a focus on young adults ages 14–25, Active Minds is opening up the conversation about mental health and creating lasting change in the way mental health is talked about, cared for, and valued in the United States.

"We believe no one should have to struggle alone. By empowering young adults to speak openly about mental health, we can reduce stigma, encourage help seeking, and prevent suicides."

Amount pledged: $10,000
CARE International
With a mission centered on serving individuals and families in impoverished communities in the world, CARE works to fight global poverty and create lasting change by: strengthening capacity for self-help; providing economic opportunity; delivering relief in emergencies; influencing policy decisions at all levels; and addressing discrimination in all its forms. CARE places special focus on working alongside impoverished women because, equipped with the proper resources, women have the power to help whole families and entire communities escape poverty.
Amount donated: $10,000
FAMILY PROMISE
Family Promise serves children and families experiencing, or at risk of, homlessness through community-based Affiliate programs across America. They provide support for these Affiliates to help them empower families in achieving and maintaining sustainable independence.
Amount donated: $10,000
MENTAL HEALTH AMERICA
Mental Health America is an organization dedicated to helping all people live mentally healthier lives. As many people — including our own — struggle with mental health, we are so proud to support an organization committed to mental health recovery, breaking the stigma against mental health disorders, and promoting mental health equity so that ALL individuals are provided the services and support they need.
Amount donated: $30,000
Dress For Success
Dress for Success Worldwide is an organization dedicated to uplifting impoverished women around the world by supplying professional attire, development tools, and much more. Their goal is to break the cycle of poverty and guide women in obtaining better, safer futures, helping them achieve economic independence and self-sufficiency.

Amount donated: $30,000
THURGOOD MARSHALL COLLEGE FUND
Thurgood Marshall College Fund is the nation's largest organization exclusively representing the Black college community. TMCF is dedicated to positively impacting the lives of students from historically Black colleges and universities and predominantly Black institutions. The organization provides higher education scholarships to students from diverse backgrounds and connects them to top-tier employers for internships and jobs – providing access to lifelong rewards.

Amount donated: $9,137
Accion Opportunity Fund
Opportunity Fund and Accion US Network have joined forces to form a new brand, Accion Opportunity Fund, with the goal of providing financial resources that lift up entrepreneurs regardless of where or who they are. Accion Opportunity Fund promotes financial inclusion and fights for legal protections for small business owners, acting as a financial support system for small businesses that advances racial, gender, and economic justice for all.

Amount donated: $30,000
Toys For Tots
Approximately 15 million children live in poverty, many of whom have never received a holiday gift. Toys for Tots coordinates community toy drives to ensure children in need get to experience a little bit of holiday cheer.

Amount donated: $30,000
American Red Cross
American Red Cross aided in the relief efforts of the west coast wildfires. With the devastating fires that burned millions of acres throughout California, Oregon, and Washington in 2020, the Red Cross worked tirelessly to bring comfort and safety to the tens of thousands of people who were evacuated during these uncertain times with food, shelter, recovery services and more.

Amount donated: $40,000
Operation Underground Railroad
Operation Underground Railroad is hard at work paving the way for permanent eradication of sex trafficking by rescuing victims and expediting the arrests of traffickers globally. O.U.R. has gathered the world's experts in extraction operations and in anti-child trafficking efforts to bring an end to child slavery and is dedicated to bringing justice to perpetrators, and recovery and rehabilitation for survivors.

Amount donated: $30,000
World Central Kitchen
World Central Kitchen (WCK) is a source of food relief for communities in need. WCK organized the #ChefsForAmerica Covid-19 response team to support dozens of cities across the U.S. and safely provide as many as 200,000 meals per day to those suffering in the wake of diasasters, supporting communities in need including schools, community centers, healthcare facilities, senior centers, and first responders.

Amount donated: $30,000
Equal Justice Initiative
The Equal Justice Initiative is committed to ending mass incarceration and excessive punishment in the United States, challenging racial and economic injustice and protecting basic human rights for the most vulnerable people in American society.

Amount donated: $15,000
Color Of Change
Color Of Change helps you do something real about injustice, designing campaigns powerful enough to end practices that unfairly hold Black people back, and champion solutions that move us all forward, until justice is real.

Amount donated: $15,000
NAACP Legal Defense and Educational Fund
NAACP Legal Defense and Educational Fund is America's premier legal organization fighting for racial justice. LDF fights for structural changes that expand democracy, eliminate disparities, and achieve racial justice, through litigation, advocacy, and public education. LDF defends civil rights protetions, and works to improve the quality and diversity of judicial and executive appointments.

Amount donated: $71,265
Feeding America
Feeding America has been on a mission to end hunger as the nation's largest domestic hunger-relief organization for over 40 years. Every dollar donated to Feeding America helps secure and distribute 10 meals to people facing hunger.

Amount donated: $30,000 = 300,000 meals
World Widlife Fund
World Wildlife Fund (WWF) is the world's leading conservation organization working in nearly 100 countries to develop and deliver innovative solutions to protect people, wildlife, and the environments in which they live. WWF helps communities conserve their natural resources, protects and restores species and their habitats, and ensures nature is valued in local and global policy making.

Amount donated: $30,000
< class="half-media-text__title">Australian Red Cross>
The Australian Red Cross is a humanitarian organization dedicated to bringing communities together and making a genuine difference in people's lives. The Red Cross provides aid when disaster strikes, advocates for laws that protect humanity, and provides safety and support to those who need it the most.

Amount donated: $30,000